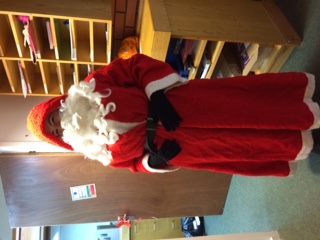 What a wonderfully exciting and special couple of weeks we have enjoyed here in school.
It has been a delight to welcome most of the parents back into school to watch nativities and listen to carols. The children have provided everyone with the opportunity to reflect upon the true meaning of Christmas - the birth of Jesus, amid all of the business of the season. We are so proud of them.
The children have enjoyed their party days, Christmas lunch day and today we have had a visit from Fr Christmas! The fun and joy the children have experienced this week has been magical!
Best wishes to you all for a happy and holy Christmas with your families and friends. We look forward to seeing you all in the New Year!