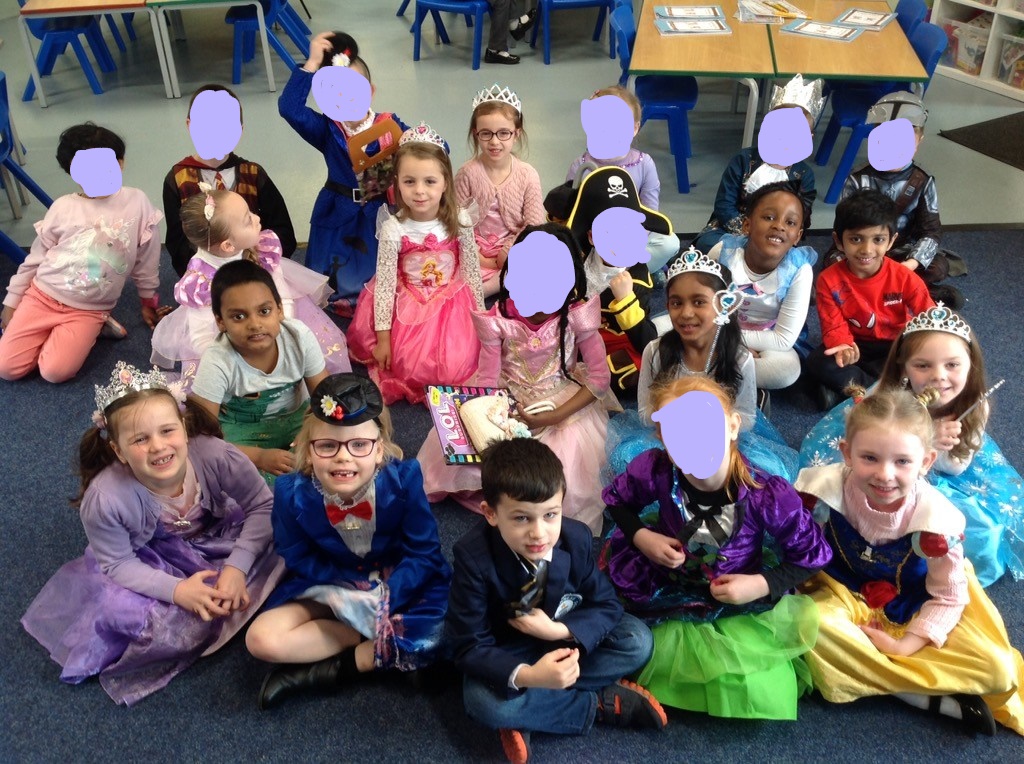 We had World Book Day here in Year 1!
The children looked amazing in their costumes. We have had a range of characters from books, from princesses to Mad Hatters, Mary Poppins, Harry Potter, Alice in Wonderland and even a Guinness World Records inspector!
We enjoyed reading stories with Year 5 children and drawing pictures of characters from our favourite books.
Miss Pearson came as the Highway Rat and Mrs Clifford as a skeleton from the book Funny Bones.